Venue and transport
TheStudio…Glasgow
TheStudio…Glasgow is in the very centre of the city of Glasgow. It is 47 seconds walk from Central Station, and five minutes from the River Clyde. Split over the 8th and 9th floor of 67 Hope Street, there are a number of spaces and fantastic view throughout.
Connectivity
There is high speed WiFi access throughout the venue.
Accessibility
All spaces in the venue are wheelchair accessible, with level or ramped access throughout. There accessible toilets on each floor, and assistance dogs are permitted. However, the venue does not have a hearing loop. Full accessibility information is available in this pdf. 
Food and drinks
We will provide delegates with sustainable vegetarian produce for lunch, as well as tea, coffee, cake and fruit at breaks throughout the day. There will be vegan, dairy-free and gluten-free options as standard.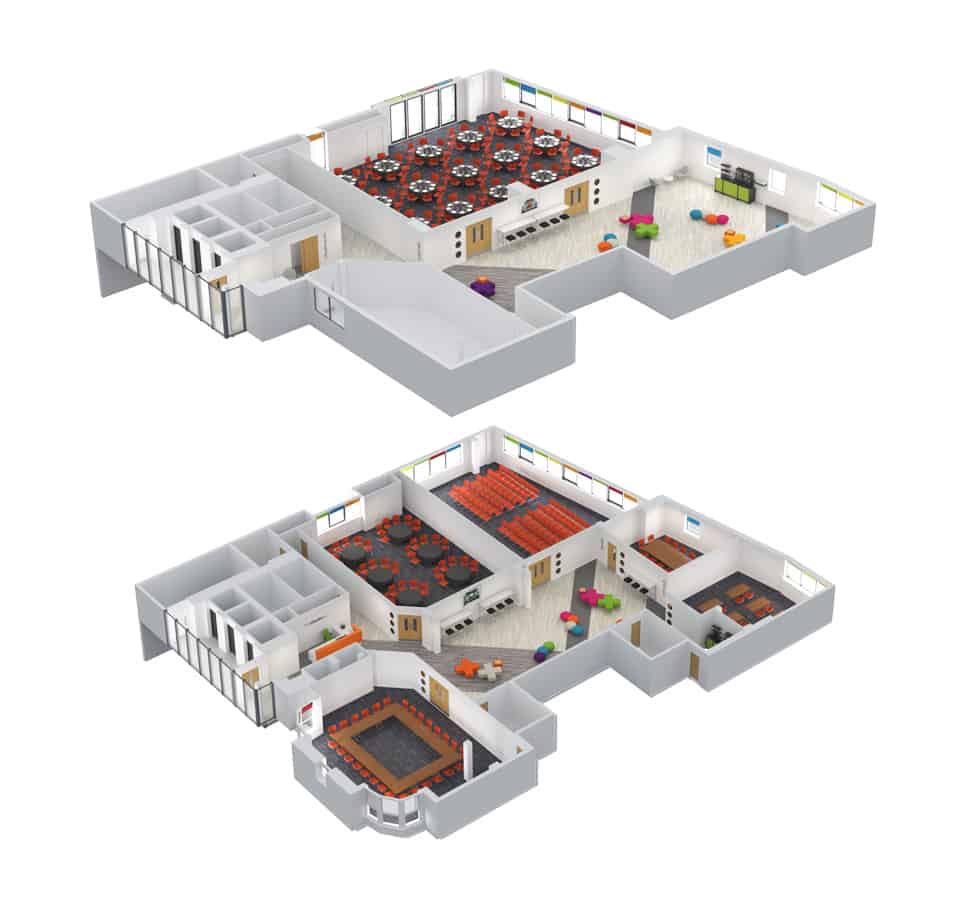 Getting to Glasgow
Glasgow is only four hours from London by train, and London is only just over two hours from Paris or Brussel by Eurostar.
By rail
Glasgow Central Station links Glasgow by rail to all UK cities. There are more than 20 direct trains from London running every day. Glasgow Queen Street Station operates routes mainly to Central and Northern Scotland. Trains leave for and arrive from Edinburgh every 15 minutes.
We encourage our European attendees to travel by rail if at all possible. Rail travel from Europe is via Eurostar from Brussels or Paris, changing at London. The Eurostar Terminal in London is at St Pancras station, and trains to Glasgow leave either from Kings Cross (next to St Pancras) or Euston (a short walk or tube journey).
Tips for rail travel
During the Cultural Adaptations project, the European partners have been travelling by rail to our partner meetings in Belgium, Scotland, Ireland and Sweden. A few tips from us:
For booking international rail travel, Seat61.com provides excellent and detailed advice, and RailEurope (formerly Loco2) supports international booking.
Although other high-speed trains can be booked a few weeks in advance, we recommend you book Eurostar travel as early as possible to secure the best price and availability (you can book months in advance!).
For Eurostar services, you should leave at least 45 minutes to check in – there is passport control at the departing end. If your connection is tight, you may wish to consider a CIV ticket, which guarantees you travel on the following service if you are late.
Average travel time by train
Edinburgh to Glasgow – 45 minutes
Manchester to Glasgow – 3 hours 30 minutes
Liverpool to Glasgow – 3 hours 40 minutes
Birmingham to Glasgow – 4 hours
London (Kings Cross or Euston) to Glasgow – 4 hours 10 minutes
Brussels or Paris to London St Pancras 2 hours 10 minutes (Eurostar)
By road
Glasgow is linked to Edinburgh with the M8, England on the M74, Stirling with the M80 and the West Coast of Scotland with the M77. There is no parking at the conference venue.
By air
To reduce our climate impacts, we encourage all delegates to avoid flying if possible. If you cannot avoid flying, please consider offsetting your greenhouse gas emissions using a CDM Gold Standard accredited provider. Offsetting links for unavoidable flights: Climate Care (United Kingdom); Carbon Fund (United States); Atmosfair (Germany); MyClimate (Switzerland) and Treecological (Belgium)
Glasgow International Airport is located 8 miles from the city centre. There are direct flights to around 100 destinations worldwide. The airport bus can transport you to the city centre.
Glasgow Prestwick Airport is south west of the city and is a 45 minute direct train link from Glasgow City Centre.
Edinburgh International Airport is 45 minutes from Glasgow. There is a direct Citylink Air coach from the main terminal every 30 minutes, from 05.30 to 23.30 daily, arriving at Buchanan Bus Station in Glasgow City Centre.
Getting around Glasgow
Glasgow is an easy city to navigate, and there are plenty of low-carbon travel options!
The NextBikes city bike hire scheme for journeys is free to journeys of up to 45 minutes (there is a docking station a few minutes across the street from TheStudio… and the
Use the Future City Glasgow apps to find optimum cycling and walking routes
The Glasgow Subway (the 'chocolate orange') offers regular, affordable and bright transport around the city centre and West End. The nearest stop to the conference venue is St Enoch.
Electric vehicles can be hired on an hourly or daily rate from Co-wheels car club
Glasgow Central to TheStudio…